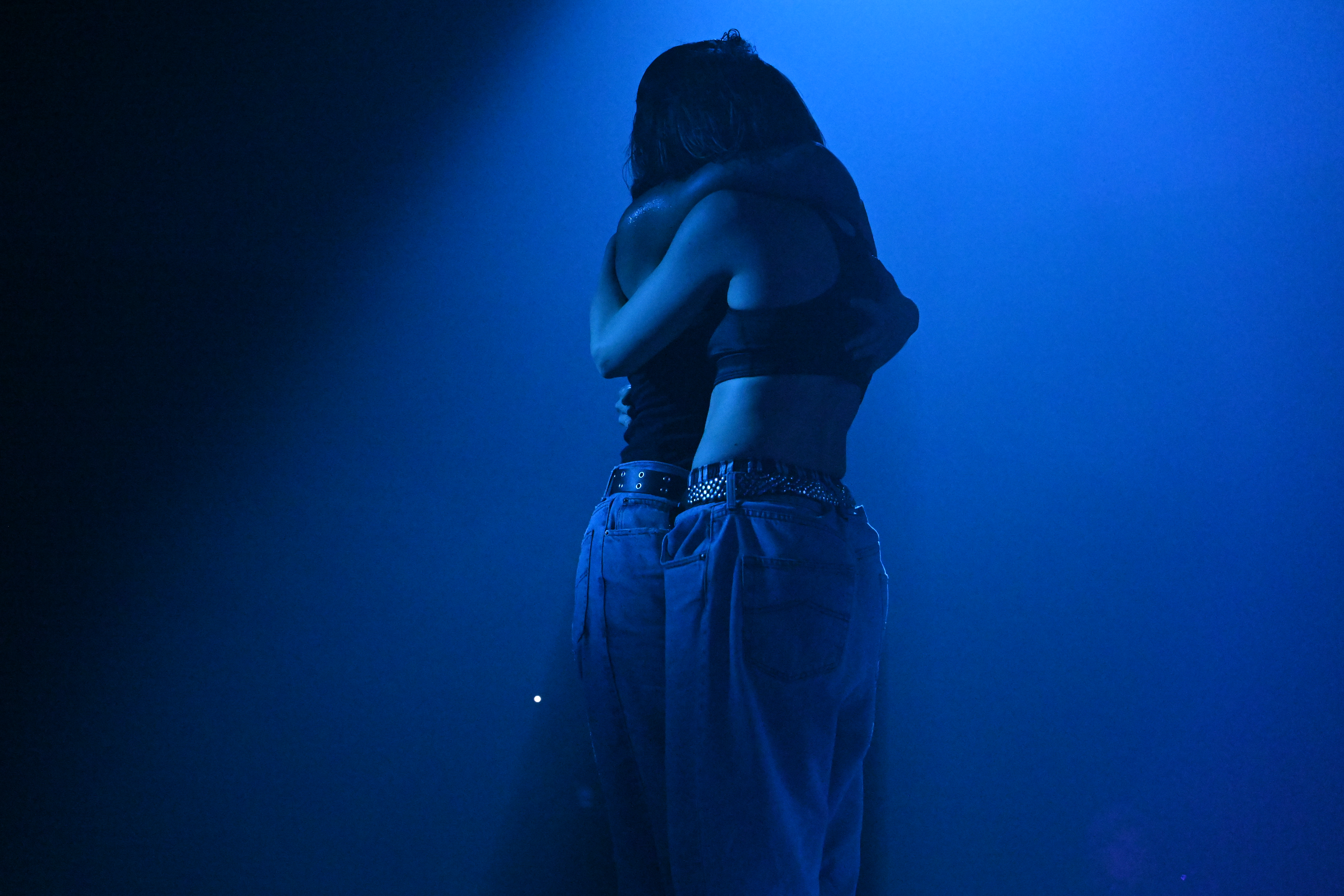 SEARCH
SEARCH is a massive grouppiece consisting of seven dancers; with complex movement textures, an advanced technoscape and strong light contrasts. The dancers are merging their individual dancestyles and performativities, where Lisa Janbell is manifesting her deep choreographical and collective skills. The audience takes part in a panoramic scenario, where eight dancers are communicating with generosity and warmth.

Tales from a dystopian now are mixed with messages from the future, a paradox that resembles our own reality. This reality is exemplified through emotional blues, in a search for pathways that can create warmth and strength, through feministic and affective strategies.
TEAM
Choreography & Concept:
Lisa Janbell
Dancers:
Cajsa Godée, Rebecca Livaniou, Cecilia Redhe, Fredrika Burvall, Mona Namér, Savanna Hanneryd och Sofia Sangregorio.
Music:
Jessie Granqvist
Light design:
Jonatan Winbo
Costume:
Lisa Janbell
Production assistant and costume assistant:
Kegen Lorentzon
Extra artistic eye:
Karina Sarkissova
In co-production with HALLEN, ccap, Dansens Hus.
With support from Kulturrådet, Stockholms Stad, Riksteatern.
Performance length: 45 minutes
For bookings, press and PR inquiries please contact puma.lagos@me.com